GenomeTools
The versatile open source genome analysis software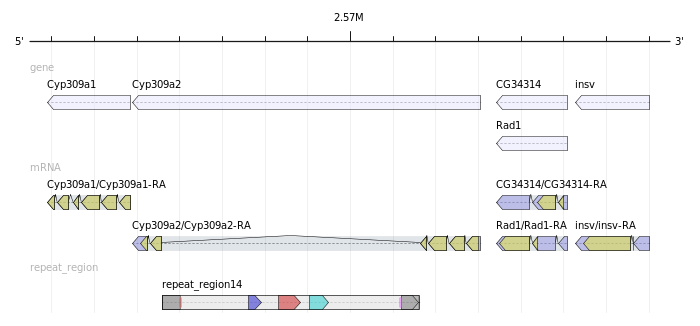 The GenomeTools genome analysis system is a free collection of bioinformatics tools (in the realm of genome informatics) combined into a single binary named gt. It is based on a C library named "libgenometools" which consists of several modules.
If you are interested in gene prediction, have a look at GenomeThreader.
Platforms
GenomeTools has been designed to run on every POSIX compliant UNIX system. For example, Linux, Mac OS X, and OpenBSD. A Windows version which requires a Cygwin installation is available. Please report problems with it to our mailing list.
GenomeTools publication
Published software in GenomeTools
The GenomeTools distribution includes several published software tools:
The following software tools are based on the GenomeTools library:
GenomeThreader, a software tool to compute eukaryote gene structure predictions.
FISH Oracle, a web server for visualizing cancer genomics data.
ParsEval, a tool for comparing genome annotations.
LTRsift, a graphical interface for working with LTR retrotransposon predictions.

S. Steinbiss, S. Kastens and S. Kurtz.

LTRsift: a graphical user interface for semi-automatic classification and postprocessing of de novo detected LTR retrotransposons.

Mobile DNA 2012, 3:18

FISH Oracle 2, a web-based software tool for the integrative analysis of cancer genomics data.
Contact
The GenomeTools are being developed by:
Gordon Gremme, Sascha Steinbiss, Stefan Kurtz and others
Genome Informatics Research Group
Center for Bioinformatics, University of Hamburg